B-G Cup Flat Collar Breast Forms 4G
---
🎁 Extra 10% OFF Code:
SAVE10
Public Holidays: October 1st to October 7th. All orders not shipped will be delayed by five working days, thank you for your understanding and support! We will reply to your message on October 8.

Unless noted otherwise in the ordering pipeline, KUMIHO ships all items within 7 business days of receiving an order. You will receive notification of any delay or cancellation of your order.



Be sure to leave your correct address, zip code, mobile phone number (not a landline phone number), and the recipient's name (must be 2 or more words, not shorthand).

For products in our local warehouse, we will deliver within 3~10 business days after shipping (Local customer purchase).

For products not in our local warehouse, shipping time depends on destination and courier. The following is the estimated shipping time. 

We use Post Service or E-PACKET by default in standard delivery. Please note that the shipping time doesn't include 2-7 days processing time.

| | |
| --- | --- |
| Location | Shipping Time |
| United States | 3-10 Business days |
| Canada, Europe | 5-12 Business days |
| Australia, New Zealand | 7-15 Business days |
| Korea, Japan, Singapore | 3-5 Business days |
| All other Countries | over 15 Business days |


After shipping, you will receive an email with your tracking number once your order ships. If you haven't received tracking info within 7 days, please contact us.

When the courier is being delivered, please pay attention to the tracking information and receive the package in time, otherwise the courier will be returned or destroyed. 

If there is a problem, we will contact you by mail, please add kumihocrossdress@gmail.com to your address book.

There are no sensitive information on your package, don't worry about privacy issues.


If you have any question please feel free to contact us.

E-Mail Address: kumihocrossdress@gmail.com


Tel:+86 18027569975
Website: https://kumiho-crossdress.com

 
Hello there! I will show beauties how they can pay using credit card without a Paypal account. While you don't have to create a Paypal account to buy Crossdress costumes, Paypal offers better protection for online transactions across the Internet. 

 

When you see the 'complete payment' option, click on it to continue - PayPal is actually the only payment option available currently :)

When you see the Paypal login prompt, scroll down and choose to 'pay with Debit or Credit Card'.

Keep the currency as USD so that your credit card company chooses the exchange rate. Enter your credit card details and done!

Contact us if you are having issues - send screenshots (without your credit card details showing!) so we can better help.
Briefs of this Breast Form: 

[Food Grade Medical Silicone] Minaky breastplate is made from food grade medical silicone,which has allowed us to create this product to be soft and flesh-like, with a more realistic touch. Our new technology makes these ultra-realistic breastplates more comfortable and oil-free.

[Ultra-realistic Breast Plate] Realistic breast is filled with silicone gel,make it nearly like a human breast, no matter its weight or touch feeling. Not only does it has the most realistic shape of breast forms and cleavage but natural nipple .With an overall realistic look enhanced by darker nipples and areola. Super elastic and soft to the touch, consistent with the touch of human skin.

[Neck Part Design] The neck part is just above your clavicle a bit so that it can't cover Adam's apple of the throat, it will keep your breathing smooth and easily. And the clavicle line is very clear and natural, which make the breastpalte to be virtually undetectable.So it allows you wear low-cut clothes and show your natural cleavage in any time.

[Who are they best for?] Minaky breastplate are widely used for Crossdresser Transgender, Transvestite, Mastectomy, Transgender,Drag Queen, Cosplay, Gift For Gay Friends and so on.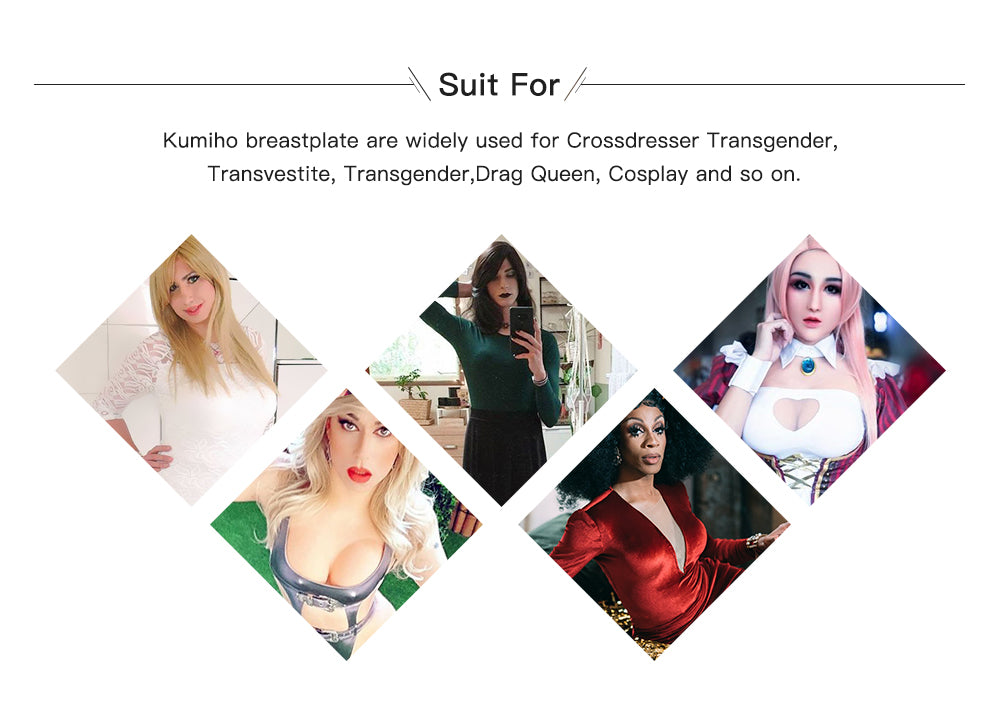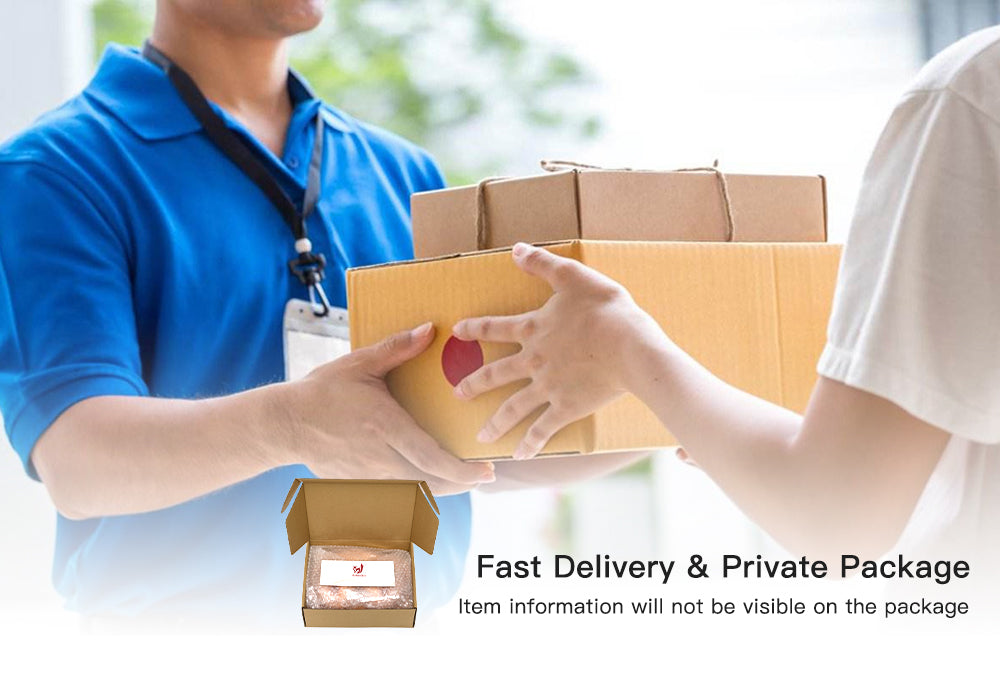 Size:
Our silicones are very elastic and easy to stretch. They can be stretched to 150% without damage. Each size is suitable for different people. As long as it is not pulled hard, it is not easily damaged. Be sure to read the size chart to choose the right size. If you are not sure which size will fit you best, please leave us a message (Email:kumihocrossdress@gmail.com) about your measurement(weight, height, neck circumference, chest circumference, size of the cup you want to reach) We will recommend a suitable size for you after receiving information from you.
Color:
Caucasian - Color 1, Natural - Color 2, Tan - Color 3
The bigger the number, the darker the color.
KUMIHO silicone breast the longer you use, the better close to your real skin color.
If you want the deeper color, please contact us.

Maintain :
·Clean them in lukewarm water with mild soap, air-dry or with towel gently.
·Keep away from hot temperature, sunshine, sharp pointy things, washing machine, chemical material.
·To avoid discoloration of other clothes, do not clean the products with other clothes.
Note!
·This product is easy dyeing. Therefore, do not wear faded clothes or jewelry. Artificial dyeing is not refundable.
·Every product is hand made with many procedures by our artists, so it is inevitable to have some tiny difference in size. And we need 3-5 days to prepare the product after your payment. 
·Remember to read the instructions carefully before using!
Shipping:
For shipping information, please click on 
here
.
YOUR PERSONAL INFORMATION WILL BE KEPT COMPLETELY CONFIDENTIAL
Returns:
For information on return and exchange, please click on 
here
.